CompiMedia is an information services, news and media organization focused in Europe and the U.S. with offices in Brussels, Belgium and Washington DC covering the rapidly evolving world of high technology and its impact in culture, business and society.
CompiMedia focuses on Technology and Innovation and its impact on our lives.  CompiMedia has a unique position in these domains and at their intersection.
Compimedia provides an unparalleled depth and range of news, features and reporting by leading edge journalists, reporters, analysts and experts.
CompiMedia provide stories and columns to leading media outlets and syndicated reports to a wide range of newspapers, magazines, and regularly contribute to social media.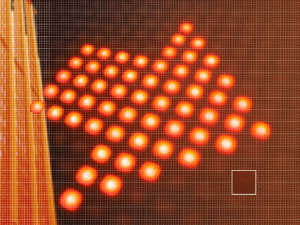 Our Story 
CompiMedia was founded in 2002 by Mary-Ann Sinclair in Washington D.C. to cover rapidly changing technology markets. It focuses on startups, emerging champions and breaking tech news including the impact of government and policy.  As lead editor Mary-Ann leads the team of technology writers, experts and analysts out of Washington D.C., Silicon Valley and Europe to provide unique insights and reports on tech news and trends, including video reporting, broadcasts to a large variety of media outlets and organizations around the world.
The Sinclair Broadcast Group one of the largest and most diversified media companies in the U.S. is an independent company and not directly related to CompiMedia